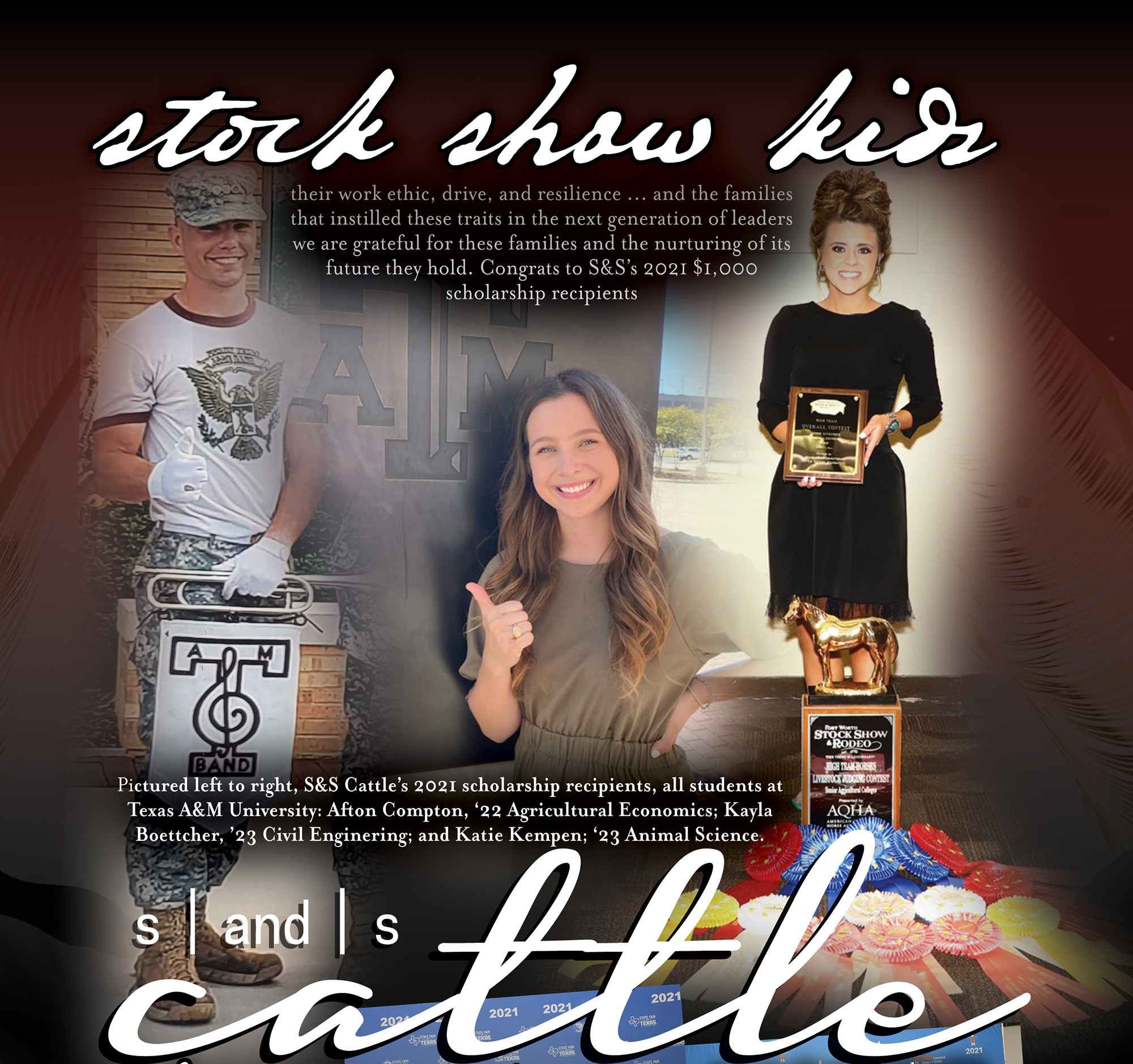 GIVING BACK ...
THE S&S CATTLE SCHOLARSHIP PROGRAM
The last two years were filled with uncertainty… but some things never change.
STOCK SHOW KIDS …
their work ethic, drive, and resilience … and the families that instilled these traits in the next generation of leaders we are grateful for these families and the nurturing of its future they hold. Congrats to S&S's 2022 $1,000 scholarship recipients.
Pictured left to right, S&S Cattle's 2022 scholarship recipients, all students at Texas A&M University: Afton Compton, '22 Agricultural Economics; Kayla Boettcher, '23 Civil Engineering; and Katie Kempen; '23 Animal Science.
Join us this year at the 46th annual sale as we honor our 2023 scholarship recipients.